Tactile storytelling, Chatur Khargosh

Designing a tactile storytelling experience for children with visual impairment

WHAT
As a volunteer teacher substitute at New Delhi's Blind Relief Association, I got the opportunity to interact and spend time with some of the brightest elementary school children. Their experiences were unique from children from other schools. I explored various methods of learning through play for them in our sessions. I learnt that they loved listening to, and sharing their own stories. These stories were a reflection of the world through their mind's eye. As a designer, I was faced with the challenge—How might I improve the storytelling experience for these children? How could I explore tactility in designing their experience and learnings?

WHY
At the time, there was a lack of fun, interactive and relevant learning resources for children with low and no sight at the school. Activities like playing stories on audio cassettes, clay modelling, and using play-blocks for storytelling became repetitive and children needed something more engaging.

OUTCOME
I started exploring tactility in experience design for the kids. I hand-crafted a few 'raised' animal figures using a mix of material like foam, faux leather, wool and cotton, on paper, and got the children to interact with them. To my joy, they were very excited by the prototypes. When a ten year old boy 'felt' the elephant I had created, he recollected a time when he had touched an elephant calf in his village. As he shared this experience with others in the classroom, there was a wave of excitement in everyone, and everyone wanted to feel the elephant!



WHEN

2011

ROLE

EXPERIENCE DESIGN

STORYTELLING
Eight year old, Aman is partially sighted. When he felt the prototype of the raised elephant illustration, he told me that he knew how to spell the word Elephant.
I then designed a high-contrast, tactile storybook, texturally illustrating the Indian folktale Panchtantra Chatur Khargosh—story of the clever rabbit and his friends, the elephant, lion, horse and the turtle; all handcrafted in a hard-bound, cloth encased book, with text in braille and large point Hindi.

Watching the children unfold the story with their hands has been one of the most delightful and rewarding experiences.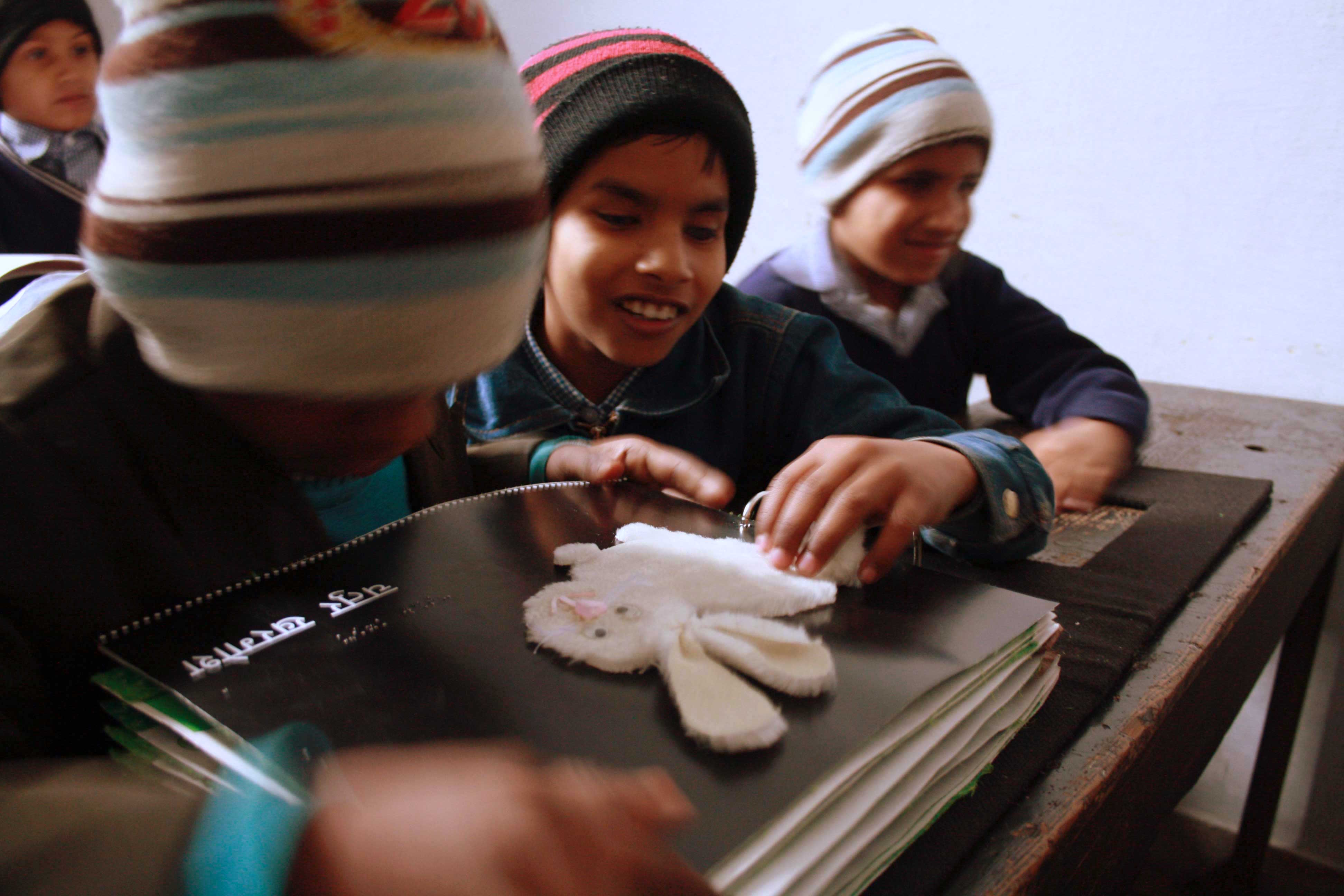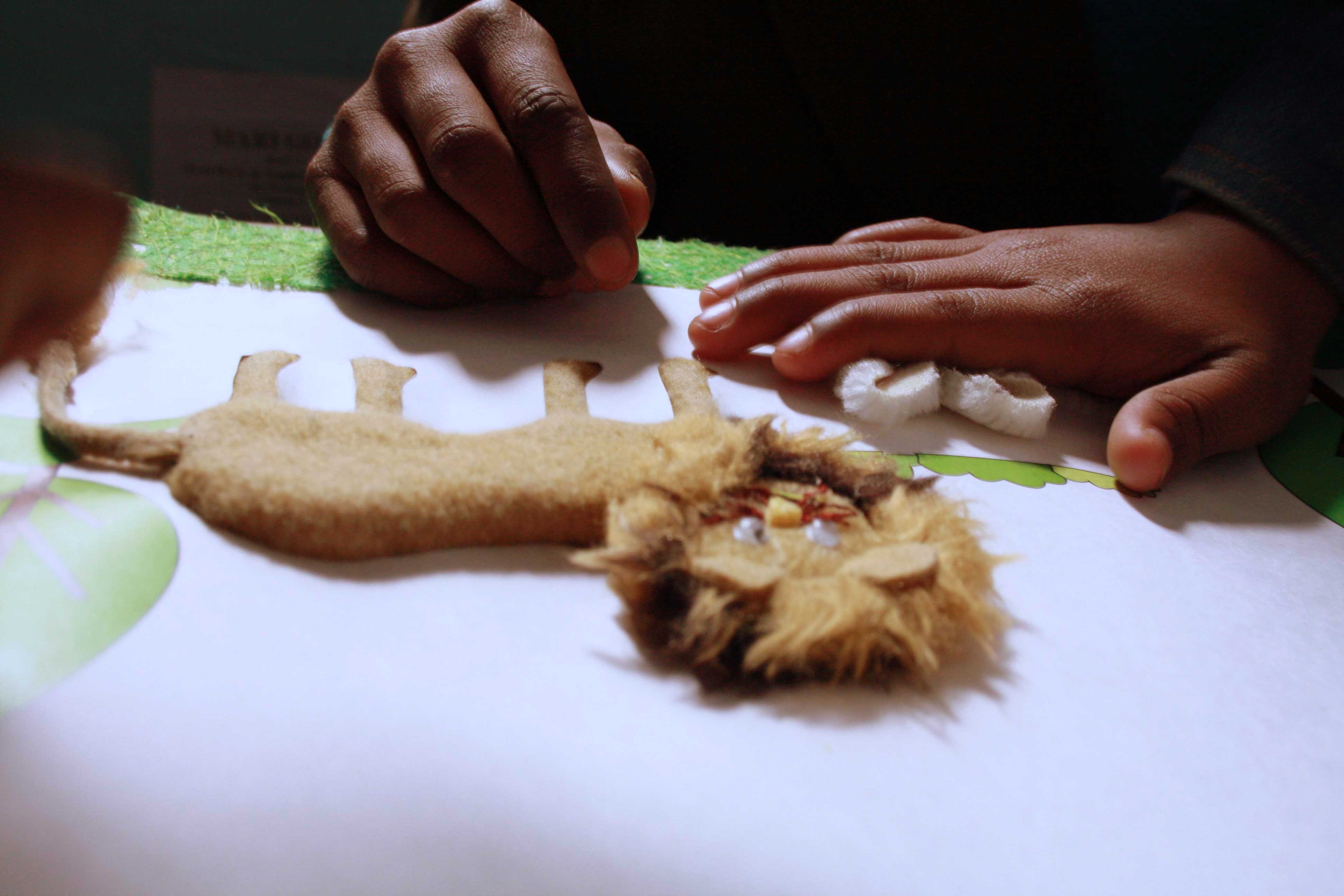 -
Construction and making